A pro-choice fund in Texas changed its name in 2014. Some TERFs found out in 2016 and see the name change as proof that biology itself is somehow disappearing because trans people exist: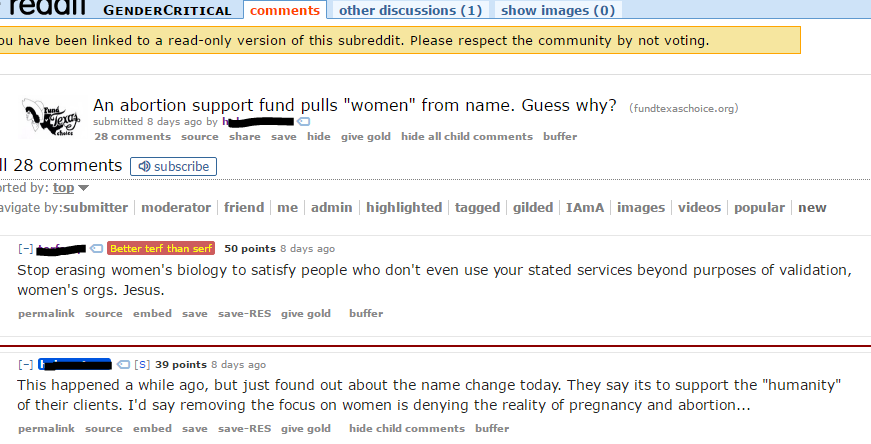 What a non-TERF pro-choice movement in looks like:
The above are trans-inclusive abortion clinic escorts.
TERF: Only TERFs deserve the right to body autonomy!!!!!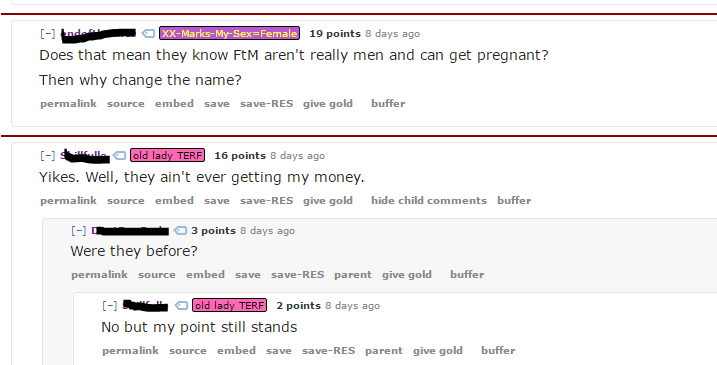 Just FYI: the TransAdvocate also raises money for abortions… because body autonomy is also a trans issue.

Rate this example of #TERFLogic!
Rating System:
1 star = Relatively Reasonable
5 stars = Total Bullshit
[Total: 20 Average: 4.7/5]
#TERFLogic is our daily effort to prove that the anti-trans hate movement calling itself "Radical Feminism" and/or "Gender Critical Feminism" is neither.