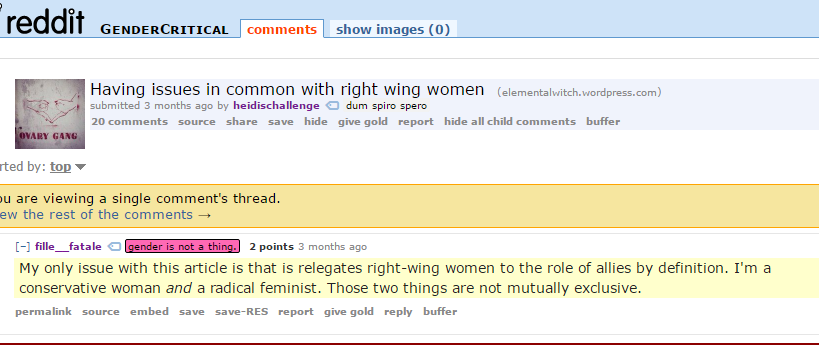 For those who've not yet read Andrea Dworkin's Right Wing Women, please do read this radical feminist critique of right wing women:
Since right wingers from Tea Party politicians to the WBC hate group see value in TERF ideology, I don't find it surprising that TERFs who call themselves "radical feminists" also identify as right wingers. After all, both ideologies share a common cause: hating trans people.
Rate this example of #TERFLogic!
Rating System:
1 star = Relatively Reasonable
5 stars = Total Bullshit
#TERFLogic is our daily effort to prove that the anti-trans hate movement calling itself "Radical Feminism" and/or "Gender Critical Feminism" is neither.