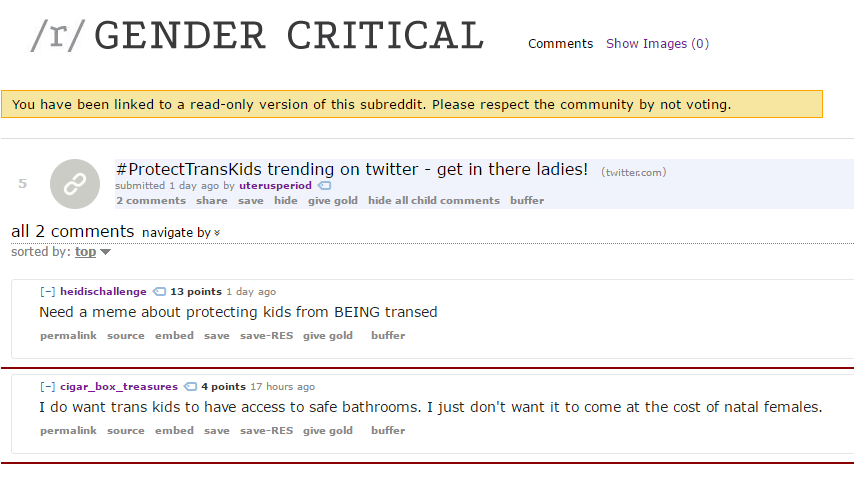 BONUS: Also, forcing trans kids to be cis is how you really protect a trans kids! Studies like the one below are all fake news!!!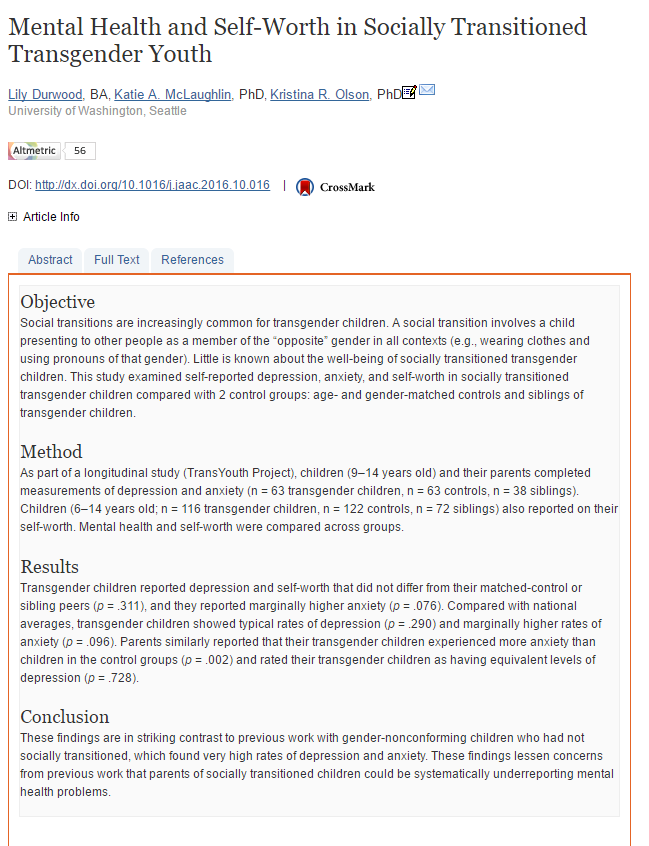 Rate this example of #TERFLogic!
Rating System:
1 star = Relatively Reasonable
5 stars = Total Bullshit
#TERFLogic is our daily effort to prove that the anti-trans hate movement calling itself "Radical Feminism" and/or "Gender Critical Feminism" is neither.