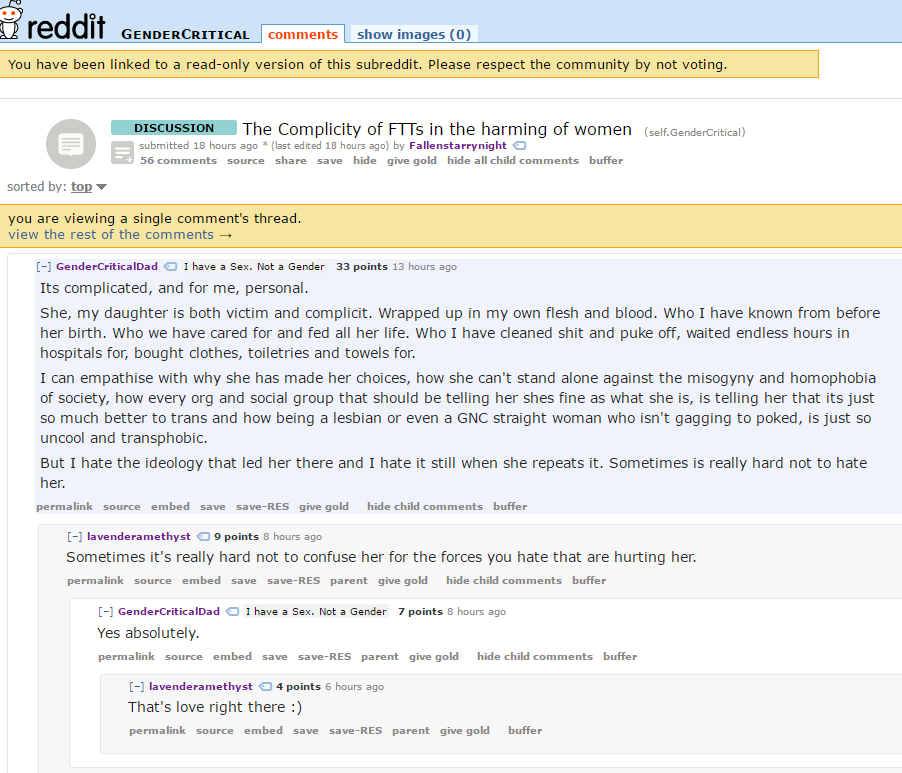 Parents who love their resentment more than their trans kids hurt their kids. Don't let their hate overwhelm you:
Trans Lifeline: 
US: (877) 565-8860
Canada: (877) 330-6366
The Trevor Project:
1-866-488-7386
Chat or text
Parents of Trans Kids: A group of parents who support their trans kids is making themselves available to folks who might need to talk. You can reach them here.
Rate this example of #TERFLogic!
Rating System:
1 star = Relatively Reasonable
5 stars = Total Bullshit
[Total: 13 Average: 4.5/5]
#TERFLogic is our daily effort to prove that the anti-trans hate movement calling itself "Radical Feminism" and/or "Gender Critical Feminism" is neither.